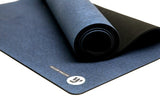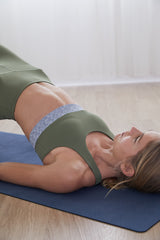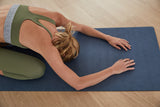 Unisex Print Yoga Mat: MARRAKECH
YOGA MAT SALE! Get 30% OFF with code 'YOGA30' ~ Limited time only
Slipping on your yoga mat in class is super frustrating. We've been there! It's distracting, which means you are focussing on the mat, rather than why you came to the mat in the first place. 
Slipping also impacts your form. You can't confidently do all your poses or exercises so you can't take your workout or practice to the next level.
Fear no more – we've got your back!
Improve the quality of your workout and find a happier, more balanced you with our eco-luxe no-slip, high-grip yoga mats which perform so well you can forget about them. 
Suitable for all types of yoga and Pilates
High-performance grip to keep your poses solid from your first downward dog.
An eco-rubber underlay that keeps your practice grounded to the earth.
Super absorbent surface
High-density materials that support joint stability
Made from natural rubber + recycled materials
Eco-friendly and sustainable
Biodegradable and recyclable
No harsh chemicals, PVC or latex. 100% non-toxic
Machine washable
3mm thickness
Quality Guarantee
UNDERWEAR:
Treat with care: Cold machine wash with friendly detergent. Wash like colors together. Hang out to dry. Do not bleach or iron.
YOGA MATS & TOWELS
We recommend machine washing towels and yoga mats a couple of times a year to maintain freshness. In between machine washes, just spray with a cleaning solution and wipe down with a cloth or sponge. We recommend a natural cleaner such as a few drops of eucalyptus oil in water. 
WASHING INSTRUCTIONS: For yoga mats, towels and totes put the item on a gentle cycle on its own with a little bit of washing powder. 
Hang out to dry. Its better for the item and the environment. 
INVISIBLE ACTIVE UNDERWEAR:
AU / UK SIZE CHART (Measurements are in centimetres). 
| | | |
| --- | --- | --- |
| SIZE | Pant Size  | Hips (cm) |
| XS  | AU 6 | 84 - 89 |
| S | AU 8 | 90 - 95 |
| M | AU 10-12 | 96 - 104 |
| L | AU 14 | 106 - 110 |
| XL | AU 16-18 | 111 - 113 |
| 2XL | AU 20 | 114 - 120 |
How to measure your hips: feet together and measure around the fullest part of your hips.
YOGA MATS:
Classic Yoga Mats: 3mm thick black underside, 61cm x 173cm, 2kg
XL Yoga Mats: 3mm thick black underside, 61cm x 190cm, 3kg
Kids Yoga Mats: 3mm thick black underside, 61cm x 154cm, 1.5kg
Cork Yoga Mats: 3mm thick black underside, 61cm x 183cm, 2kg
Yoga Towel: 1mm thick black underside, 61cm x 173cm, 900g
Customer Reviews
01/15/2021
Anonymous

New Zealand
40 years of Yoga
Best mat I have ever had. 40 years of Astranga; Iyengar; yin; Vinyasa- and your mat is so much better than any I have had.
10/22/2020
Anonymous

Australia

Love my yoga mat

Very happy with my purchase from Yellow Willow. Delivery was prompt and the mat is a delight to practice on.

Liquid error (layout/theme line 134): Could not find asset snippets/preorder-now.liquid